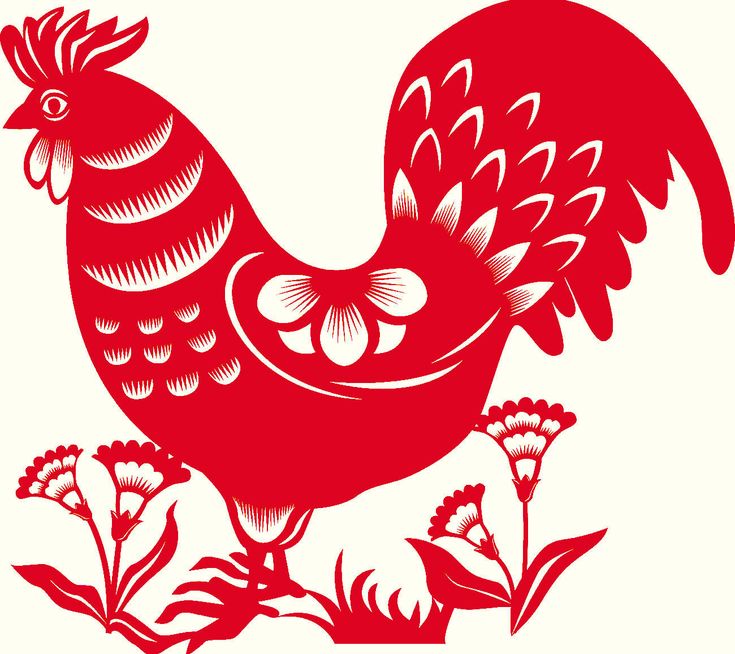 Are you ready to rise and shine with the confident and assertive Rooster sign of the zodiac? In this article, we will delve into the history, personality traits, compatibility, career influence, love and relationships, challenges, and celebrations of those born under the Rooster sign. Known for their boldness and self-assurance, Rooster individuals possess a unique charm that captivates others. Whether you are a Rooster yourself or simply curious about this intriguing zodiac sign, get ready to discover all there is to know about these charismatic individuals. From their origins in Chinese astrology to their astrological predictions for the year ahead, we'll explore it all. So grab your morning coffee and let's dive into the world of the Rooster sign zodiac!
The History and Origins of the Rooster Sign Zodiac
Now, let's dive into the captivating history and origins of the rooster sign zodiac. The significance of the rooster sign in Chinese culture is deeply rooted. In Chinese astrology, the rooster symbolizes fidelity, punctuality, and luck. People born under this sign are believed to possess leadership qualities and a strong sense of responsibility.
The symbolism of the rooster sign extends beyond Chinese culture. In different cultures around the world, the rooster is often associated with various traits and characteristics. For example, in ancient Greece, it was considered a solar symbol representing light and enlightenment. In Christianity, it holds religious significance and is associated with resurrection and new beginnings.
In addition to its symbolic meanings, the rooster has also played a practical role throughout history. Its crowing at dawn has been used as an alarm clock for centuries, signaling the start of a new day and awakening people from their slumber.
As time went on, the rooster became incorporated into zodiac systems across different cultures. It became one of twelve animals featured in the Chinese zodiac calendar cycle that repeats every twelve years.
Overall, understanding the history and origins of the rooster sign zodiac allows us to appreciate its cultural significance and timeless symbolism across different societies throughout history.
Personality Traits of the Confident and Assertive Rooster Sign
Confident and assertive individuals born under the rooster sign exude a magnetic charm that captivates those around them. With their strong personality and self-assured nature, they command attention wherever they go. The rooster sign is known for its unique characteristics, which include being punctual, organized, and responsible. People born under this sign are often seen as natural leaders due to their ability to take charge and make decisions with confidence.
Symbolizing fidelity and honesty, the rooster sign carries an air of integrity that others find admirable. They have a keen eye for detail and strive for perfection in everything they do. Their assertiveness allows them to express themselves openly and stand up for what they believe in.
In addition to these traits, individuals born under the rooster sign possess a strong sense of loyalty towards their loved ones. They are fiercely protective of their family and friends, always willing to lend a helping hand when needed.
The symbolism of the rooster sign goes beyond personal traits; it also represents hard work and determination. Just like the crowing of a rooster at dawn signifies the start of a new day, those born under this sign embrace challenges head-on and never shy away from putting in the effort required to achieve success.
Overall, people born under the confident and assertive rooster sign possess an irresistible charm that draws others towards them. Their natural leadership qualities combined with their unwavering dedication make them truly remarkable individuals.
Understanding the Compatibility of Rooster Signs with Other Zodiacs
Understanding how the confident and assertive individuals born under the rooster sign interact with other zodiac signs is essential for uncovering compatibility in relationships. Compatibility analysis plays a crucial role in determining whether two individuals can successfully navigate their differences and build a harmonious connection. For roosters, effective communication strategies are key to fostering positive interactions with other signs.
When it comes to compatibility, roosters tend to flourish in relationships with oxen and snakes. These signs appreciate the rooster's honesty and hardworking nature, which creates a strong foundation for trust and mutual respect. Roosters also find great companionship with tigers as they bring excitement and adventure into their lives.
However, challenges may arise when roosters engage with rabbits or dogs. Rabbits' sensitive nature can clash with the directness of roosters, leading to misunderstandings if communication strategies aren't implemented effectively. Similarly, dogs' loyalty may be misconstrued by roosters as clinginess, requiring open dialogue to bridge any gaps.
To ensure successful partnerships, roosters should focus on developing effective communication strategies that allow them to express themselves clearly while considering the emotions of their counterparts. By finding common ground and embracing compromise, these confident individuals can cultivate compatible relationships across various zodiac signs.
The Influence of the Rooster Sign on Career and Success
The Rooster's charismatic and determined nature greatly impacts their professional trajectory, propelling them towards success and recognition in their careers. As a Rooster sign, you possess natural leadership qualities that make you stand out in the workplace. Your influence on leadership is undeniable, as others are drawn to your confident demeanor and ability to take charge.
Your impact on decision making is another strength that sets you apart from others. You have a keen eye for detail and are known for your analytical thinking skills. This allows you to make well-informed decisions that benefit not only yourself but also those around you. Your colleagues often seek your advice and guidance when faced with difficult choices because they trust in your judgment.
When it comes to career success, the Rooster sign thrives in environments where their skills can shine. You excel in roles that require precision, organization, and attention to detail. Whether it's managing a team or overseeing projects, you have the ability to lead with confidence and inspire those around you.
In conclusion, the influence of the Rooster sign on career and success cannot be underestimated. With your natural charisma, determination, leadership abilities, and impact on decision making, you are destined for great achievements in any professional path you choose. Embrace these traits and watch as your career soars to new heights.
Love and Relationships for Rooster Sign Individuals
Romantic relationships hold a significant place in the lives of individuals born under the influence of the Rooster. As a Rooster sign individual, you have a unique approach to love and relationships. Your practical nature and attention to detail make you an ideal partner for those who appreciate stability and loyalty. However, your strong need for perfection can sometimes lead to high expectations that may be hard to meet.
When it comes to romantic compatibility, Roosters are most compatible with Oxen and Snakes. These signs share similar values of commitment, trustworthiness, and ambition. On the other hand, relationships with Rats or Rabbits might require more effort due to differing communication styles.
Speaking of communication styles, Roosters tend to be straightforward and direct in expressing their thoughts and emotions. You value honesty above all else and expect your partner to do the same. However, this can sometimes come across as critical or blunt to others who prefer a more tactful approach.
To illustrate this point further:
| Communication Style | Pros |
| --- | --- |
| Direct | Clear expression of feelings |
| Honest | Builds trust |
Despite any challenges that may arise, Rooster sign individuals are known for their strong sense of commitment once they find true love. With open communication and understanding, your relationships can thrive on mutual respect and shared goals. Remember that finding balance between practicality and emotional connection is key for lasting love.
Health and Wellness Tips for Rooster Sign Individuals
Take care of yourself, make sure to prioritize your well-being as a Rooster individual by incorporating regular exercise and healthy eating habits into your daily routine. Self-care routines are essential for maintaining good health and overall wellness. As a Rooster sign individual, you have a tendency to be active and energetic, so it's important to channel that energy into physical activities that you enjoy. Consider engaging in activities like jogging, swimming, or yoga to keep your body fit and flexible.
In terms of dietary recommendations, it's crucial for you to focus on consuming nutritious foods that will support your energy levels and immune system. Incorporate plenty of fruits and vegetables into your meals, as they provide essential vitamins and minerals. Additionally, make sure to include lean proteins such as chicken or fish in order to maintain muscle strength.
To further enhance your well-being, try incorporating stress-reducing practices like meditation or deep breathing exercises into your daily routine. These techniques can help calm your mind and promote relaxation.
Remember that taking care of yourself is not selfish; it's necessary for you to thrive as an individual. By prioritizing self-care routines and following dietary recommendations, you will be better equipped to face any challenges that come your way while maintaining optimal health and wellness as a Rooster sign individual.
Famous Personalities Born under the Rooster Sign
Now that you've learned about health and wellness tips for Rooster sign individuals, let's shift our focus to some famous personalities born under the Rooster sign. These individuals possess unique characteristics that are emblematic of the Rooster zodiac.
Winston Churchill: A charismatic leader known for his confidence and strong personality, Churchill was born under the Rooster sign. His determination and ability to inspire others made him a prominent figure in history.
Beyoncé: This talented artist, born under the Rooster sign, is renowned for her powerful voice and commanding stage presence. Like the confident rooster, she exudes self-assurance and fearlessness in her performances.
Serena Williams: As one of the greatest tennis players of all time, Serena Williams embodies the competitiveness and hardworking nature associated with the Rooster zodiac. Her unwavering dedication and resilience have propelled her to numerous victories.
These famous Rooster sign individuals showcase the distinct traits often attributed to this zodiac symbol. Just like them, you too possess these remarkable qualities: confidence, determination, and a strong work ethic. Embrace your inner rooster as you navigate through life with boldness and ambition!
How to Harness the Positive Qualities of the Rooster Sign
Unleash the extraordinary potential within you by embracing the confidence, determination, and strong work ethic that define the remarkable qualities of those born under this influential celestial symbol. As a Rooster sign in the Chinese zodiac, you possess an array of strengths that can be harnessed to maximize your potential.
First and foremost, your incredible confidence sets you apart. You have a natural ability to believe in yourself and your abilities, which allows you to take risks and face challenges head-on. This self-assuredness is a powerful tool that can propel you towards success in all aspects of life.
Additionally, your determination is unwavering. Once you set your sights on a goal, nothing can stand in your way. You have an innate drive to achieve greatness and will stop at nothing until you reach it. This tenacity ensures that you never give up, even when faced with adversity.
Lastly, your strong work ethic is second to none. You understand the value of hard work and are willing to put in the time and effort required to excel. Your diligence and dedication inspire others around you and set a shining example for what can be accomplished through sheer perseverance.
By harnessing these strengths – your confidence, determination, and strong work ethic – there is no limit to what you can achieve. Embrace these qualities wholeheartedly and watch as they unlock doors of opportunity for personal growth and success.
Overcoming Challenges and Weaknesses of the Rooster Sign
With an unwavering determination and a strong work ethic, the Rooster's potential for growth and success can overshadow any challenges they may face. While the Rooster sign is known for its confidence and leadership skills, it's important to acknowledge and address their weaknesses in order to fully harness their positive qualities. Here are some tips on how to overcome the challenges and weaknesses of the Rooster sign:
Embrace flexibility: Roosters tend to be rigid and inflexible in their thinking. By learning to adapt to changing circumstances, they can become more open-minded and better able to handle unexpected challenges.
Cultivate self-awareness: Roosters can be overly critical of themselves and others. Developing self-awareness can help them recognize when their perfectionism becomes counterproductive, allowing them to focus on personal growth rather than dwelling on past mistakes.
Overcoming Challenges:
Practice patience: Impatience is a common challenge for Roosters. Taking time to pause, reflect, and consider alternative perspectives can help them avoid making hasty decisions.
Seek support: The independent nature of Roosters often leads them to shoulder burdens alone. Building a support network of friends or colleagues allows them to share responsibilities and seek guidance when needed.
Weaknesses:
Manage impulsiveness: Roosters have a tendency to act impulsively without considering the consequences. Learning self-control techniques such as deep breathing or meditation can help them make more thoughtful choices.
Balance work-life harmony: As workaholics, Roosters may neglect their personal relationships or well-being. Prioritizing self-care activities like exercise or spending quality time with loved ones helps maintain a healthy balance.
By acknowledging these challenges and actively working towards overcoming them, individuals born under the rooster sign can unlock their full potential for success while maintaining harmonious relationships with those around them.
The Rooster Sign in Chinese Astrology
Embrace the power of the Rooster's influence in Chinese Astrology and discover how it can shape your destiny. The Rooster sign, also known as the tenth animal in the Chinese zodiac, is characterized by its strong-willed nature and attention to detail. People born under this sign are hardworking, confident, and reliable.
When it comes to compatibility, Roosters get along well with Oxen and Snakes due to their shared determination and ambition. However, they may clash with Rats and Rabbits who have different priorities. In terms of career opportunities, Roosters excel in professions that require precision and organization such as accounting or project management. Their meticulous nature ensures that every task is completed flawlessly.
To better understand the Rooster's characteristics and compatibility, refer to the table below:
| | Compatible Signs | Incompatible Signs |
| --- | --- | --- |
| 1 | Ox | Rat |
| 2 | Snake | Rabbit |
In conclusion, by embracing the traits of a Rooster sign in Chinese Astrology, you can discover compatible relationships and excel in specific careers that align with your strengths. Embrace your inner Rooster today!
Astrological Predictions for Rooster Sign Individuals in the Year Ahead
Get ready, because the year ahead holds exciting astrological predictions for you, Rooster individuals! When it comes to astrological compatibility, this year will bring positive energy and harmony in your relationships. Whether you are in a committed partnership or looking for love, the stars are aligning in your favor. Your charm and wit will be irresistible to others, making it easier for you to connect on a deep level.
In terms of career and success, the Year of the Rooster promises great opportunities for growth and advancement. This is the perfect time to set ambitious goals and work towards achieving them. Your hard work and determination will pay off as you climb up the ladder of success. Don't be afraid to take risks and step out of your comfort zone – this is where true growth happens.
However, it is important to remember that success also requires balance. Make sure to take care of your mental and physical well-being amidst all the hustle and bustle. Practice self-care routines that recharge your energy levels.
Overall, this year holds immense potential for you, Rooster individuals. Embrace the opportunities that come your way with confidence and enthusiasm. With a positive mindset and determination, there's no limit to what you can achieve!
Celebrating the Rooster Sign Zodiac: Festivals and Traditions
Immerse yourself in the vibrant festivities and cherished customs of the Rooster celebrations, as you partake in a world filled with colorful traditions and joyful gatherings. The rooster sign zodiac holds a special place in many cultures, and its annual festivals are eagerly awaited by people around the globe.
One of the most famous festivals dedicated to the Rooster sign is the Chinese New Year. This grand celebration marks the beginning of a new lunar year and is characterized by lively parades, dragon dances, and firecrackers. People gather with their loved ones to exchange gifts, enjoy sumptuous feasts, and watch breathtaking performances.
In addition to Chinese New Year, various other festivals showcase different aspects of Rooster sign culture. For instance, in Japan, there is a festival called Tori no Ichi that takes place on specific days in November. It involves selling decorative rakes that symbolize good luck for businesses and prosperity for individuals.
Traditions associated with the Rooster sign are not limited to just one country or region. In India, during Diwali (the Festival of Lights), clay lamps known as "diyas" are lit to ward off evil spirits and bring good fortune. In Vietnam, during Tet Nguyen Dan (Vietnamese New Year), families clean their houses to welcome good luck into their lives.
Whether it's dancing with dragons or lighting up diyas, celebrating the Rooster sign zodiac through these festivals and traditions brings people together in joyous harmony. So join in on these exhilarating events and embrace the rich cultural heritage that surrounds this auspicious zodiac animal!
Frequently Asked Questions
What are some common misconceptions about the history and origins of the Rooster Sign Zodiac?
Some common misconceptions about the historical origins of the rooster sign zodiac include beliefs that it originated in China or that it has a direct connection to the Chinese zodiac.
Can you provide examples of famous personalities born under the Rooster Sign?
Famous personalities born under the rooster sign have made a significant impact in society. Their talents and charisma have captured the hearts of many, inspiring others to follow their lead.
How can Rooster Sign individuals harness their positive qualities to enhance their personal and professional lives?
To enhance your personal and professional life, harness your positive qualities. Focus on traits like discipline, hard work, and honesty. Use them to excel in your career and build strong relationships with others.
What are some common challenges and weaknesses that Rooster Sign individuals may face?
You may face challenges and weaknesses such as self-criticism and perfectionism. These traits can lead to feelings of inadequacy and difficulty accepting mistakes. It's important to practice self-compassion and embrace imperfections.
Are there any unique festivals or traditions associated with celebrating the Rooster Sign Zodiac?
Celebrate the vibrant spirit of the Rooster sign with unique festivals and cultural traditions. From colorful parades to lively lion dances, these events showcase the rich heritage and symbolism associated with this zodiac animal.