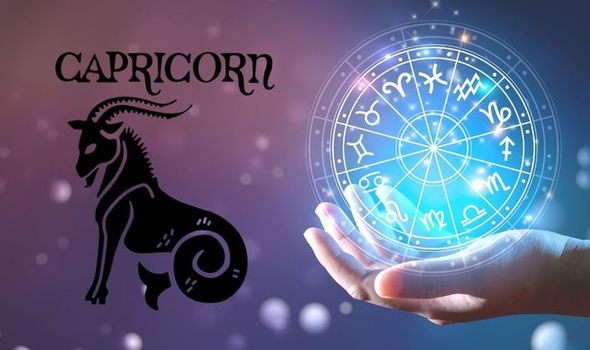 Are you ready to uncover the hidden depths of the Capricorn zodiac sign? Picture this: you're standing at the edge of a majestic mountain, its peak shrouded in mist. Just like that mountain, Capricorns possess an unwavering determination and a drive to conquer any challenge that comes their way. With their feet firmly planted on the ground, they are practical and grounded individuals who strive for success in every aspect of life.
In this article, we will delve into the fascinating world of Capricorn and discover their unique strengths and weaknesses. From their ambitious nature to their disciplined approach towards career and relationships, we will explore how these traits shape their lives. Furthermore, we will examine Capricorn's compatibility with other zodiac signs and highlight famous Capricorns who have left an indelible mark on history.
So buckle up as we embark on a journey to unravel the mysteries behind the Capricorn spirit. Get ready to embrace your inner goat as we navigate through life lessons and growth opportunities that await those born under this steadfast sign.
Capricorn Dates
Capricorns are born between 22nd December and 20th January.
Overview of the Capricorn Zodiac Sign
Capricorn is a determined and ambitious zodiac sign, always striving for success. If you are a Capricorn, your personality traits include being responsible, disciplined, and practical. You have a strong work ethic and are known for your ability to stay focused on your goals. Your ruling planet is Saturn, which symbolizes structure and discipline.
As a Capricorn, you value tradition and stability in all aspects of life. You are reliable and dependable, making you an excellent leader and organizer. People admire your ability to think long-term and make practical decisions that lead to success.
Your ambition drives you towards achieving your goals, no matter how challenging they may be. You have the determination to overcome obstacles and persevere until you reach the top. Your hard work pays off as you climb the ladder of success with patience and dedication.
While some may see you as serious or reserved, those close to you know that beneath your tough exterior lies a warm heart full of love and loyalty. You prioritize family and close relationships above all else.
In conclusion, being a Capricorn means embodying determination, ambition, responsibility, discipline, tradition, stability, reliability, leadership qualities—all guided by the ruling planet Saturn's influence on structure and discipline.
Strengths of Capricorns
Resilient as a mountain, your unwavering determination propels you towards success. As a Capricorn, your strong sense of determination is one of your greatest strengths. When you set your mind to something, there's no stopping you. You possess an incredible work ethic and are willing to put in the time and effort required to achieve your goals.
Another strength that sets you apart is your natural leadership skills. People naturally gravitate towards you because they trust and respect your judgment. Your ability to make tough decisions with confidence and clarity makes you an excellent leader.
Your determination combined with your leadership skills allows you to tackle any challenge head-on. Whether it's at work or in personal relationships, you have the ability to take charge and guide others towards success. People look up to you for guidance and rely on your expertise.
In addition to these strengths, Capricorns are known for their practicality and discipline. You have the ability to stay focused even in the face of adversity, which helps you overcome obstacles and accomplish great things.
Overall, as a Capricorn, your determination and leadership skills make you a force to be reckoned with. Harness these strengths, and there's no limit to what you can achieve in life.
Weaknesses of Capricorns
With an inclination towards perfectionism, your relentless pursuit of excellence can sometimes lead to self-imposed stress and high expectations. As a Capricorn, managing your emotions may be one of your weaknesses. You have a tendency to keep them bottled up inside, which can create inner turmoil and prevent you from fully expressing yourself. This difficulty in expressing emotions can make it challenging for others to understand what you're going through and offer support when needed.
Another weakness that you may face is a fear of failure. Your ambitious nature drives you to constantly strive for success, but this fear can hold you back from taking risks or pursuing new opportunities. It's important to remember that failure is often a stepping stone on the path to success and that it's okay to make mistakes along the way.
In addition, Capricorns have a tendency to be controlling. While your strong sense of responsibility and leadership skills are admirable, it's essential to recognize when this trait becomes overpowering. Being overly controlling can strain relationships and hinder personal growth. Remember to trust others and allow them the freedom they need.
To overcome these weaknesses, it's crucial for Capricorns like yourself to work on managing emotions effectively by finding healthy outlets such as journaling or talking with trusted friends or loved ones. Additionally, practicing self-compassion and embracing vulnerability can help lessen the fear of failure while also fostering stronger connections with others. Letting go of control in certain situations will not only relieve stress but also encourage personal growth and deeper relationships with those around you.
Capricorn's Career and Success
When it comes to your career and success, you may find it intriguing that Capricorns are known for their strong work ethic and determination, which often leads them to achieve higher positions of power and authority. Capricorn's career growth is marked by their unwavering commitment to their goals and the ability to meticulously plan every step towards success. They have a natural talent for organizing and strategizing, making them excellent managers and leaders.
Capricorns are not afraid to put in the hard work required to climb the corporate ladder. They thrive in structured environments where they can showcase their discipline and dedication. Their practical mindset allows them to make wise decisions when it comes to their career path, ensuring long-term stability and growth.
One of the key factors contributing to Capricorn's path to success is their ability to learn from setbacks. They view failures as opportunities for growth and strive to continuously improve themselves. This resilience enables them to overcome obstacles with grace and adapt quickly in ever-changing work environments.
Furthermore, Capricorns possess excellent organizational skills that enable them to handle complex projects with ease. They excel at managing teams, setting achievable goals, and delivering results within tight deadlines.
In conclusion, if you are a Capricorn looking for career success, harness your strong work ethic, determination, organizational skills, and resilience. Channel these qualities into strategic planning, continuous learning from setbacks, effective leadership abilities, and efficient project management skills – all of which will pave your way towards achieving higher positions of power and authority in your chosen field.
Capricorn in Love and Relationships
Embrace the magic of love and relationships as you discover the passionate and devoted nature of a Capricorn. When it comes to love, Capricorns are known for being traditional and committed partners. They value stability and long-term commitment, making them reliable and trustworthy companions.
In terms of their love language, Capricorns express their affection through acts of service. They show their love by taking care of their partner's needs and providing support in practical ways. From cooking a favorite meal to helping with household chores, they demonstrate their devotion through actions rather than words.
When it comes to dating preferences, Capricorns are attracted to individuals who share their ambition and drive for success. They seek partners who are equally focused on achieving their goals and building a stable future together. Intellectual stimulation is also important for Capricorns, as they appreciate deep conversations that challenge their minds.
In addition, Capricorns prefer to take things slow in relationships. They believe in building a solid foundation before fully committing emotionally. This cautious approach ensures that both parties have a strong understanding and compatibility with each other.
Overall, when you enter into a relationship with a Capricorn, be prepared for unwavering loyalty, practical gestures of love, stimulating conversations, and steady progress towards a shared future.
Capricorn's Health and Well-being
Capricorn's dedication to their physical and mental health is reflected in their disciplined approach to fitness, mindfulness practices, and maintaining a balanced lifestyle. They understand the importance of taking care of themselves in order to achieve success in all areas of life. Capricorns are known for their ambitious nature, but they also recognize that without good health and well-being, those ambitions can be difficult to attain.
When it comes to self-care routines, Capricorns are diligent and organized. They prioritize regular exercise and make sure to set aside time for physical activity every day. Whether it's hitting the gym, going for a run, or practicing yoga, Capricorns know that staying active is key to maintaining both physical and mental wellness.
In addition to physical fitness, Capricorns also pay close attention to their mental health. They understand the importance of managing stress and finding ways to relax and unwind. This often involves incorporating mindfulness practices into their daily routine, such as meditation or deep breathing exercises.
To give you an idea of what a typical self-care routine might look like for a Capricorn, here is an example:
| Morning | Afternoon | Evening |
| --- | --- | --- |
| Yoga | Walk | Reading |
| Meditation | Healthy Lunch | Journaling |
| Breakfast | Work Break | Relaxation Time |
By following this routine, Capricorns ensure that they are taking care of both their physical and mental well-being on a regular basis. This disciplined approach allows them to maintain balance in their lives while pursuing their goals with determination.
Capricorn's Fashion and Style
Despite your serious and disciplined nature, Capricorn, you have a fashion sense that is effortlessly chic and timeless, reminiscent of iconic style icons. Your fashion trends are characterized by classic pieces and clean lines that never go out of style. As a Capricorn, your style evolution showcases your ability to blend sophistication with practicality.
In terms of clothing, you prefer quality over quantity. You invest in well-tailored suits and dresses that exude elegance and professionalism. Neutral colors such as black, gray, navy, and white dominate your wardrobe, creating a polished and refined look. Your attention to detail is evident in the accessories you choose – simple yet statement-making jewelry pieces that enhance your overall appearance.
Capricorns also have an eye for luxurious fabrics like cashmere and silk, which add both comfort and elegance to their outfits. Whether it's a cozy sweater or a flowing silk blouse, you know how to strike the perfect balance between comfort and style.
When it comes to shoes, Capricorns opt for classic options like loafers or pumps in neutral shades that can be worn with any outfit. You believe in investing in high-quality footwear that will last for years.
Overall, Capricorn's fashion sense reflects their commitment to timeless style. While staying true to their practical nature, they effortlessly exude sophistication through their choice of clothing and accessories.
Capricorn's Hobbies and Interests
With your unwavering dedication and passion, Capricorn, you immerse yourself in hobbies that ignite your soul and bring pure joy. Your hobbies are a reflection of your strong work ethic and determination. You find fulfillment in activities that challenge you mentally and physically. Whether it's climbing mountains or solving complex puzzles, you thrive on pushing yourself to new limits.
As a Capricorn, you have a wide range of interests that cater to your practical nature. From gardening to woodworking, you enjoy activities that allow you to create something tangible. The satisfaction of seeing your hard work come to life brings you immense pleasure.
Additionally, as an earth sign, you have a deep connection with nature. Outdoor activities such as hiking, camping, and exploring the wilderness are among your favorite pastimes. Being surrounded by the beauty of the natural world fuels your spirit and rejuvenates your soul.
To give you a visual representation of Capricorn's hobbies and interests, here is a table showcasing some common pursuits:
| Hobbies | Interests |
| --- | --- |
| Mountain Climbing | Gardening |
| Puzzle Solving | Woodworking |
| Hiking | Nature Photography |
| Camping | Reading |
| Cooking | Traveling |
In summary, Capricorns find joy in hobbies that challenge them intellectually or physically while also allowing them to create something tangible or connect with the natural world. These interests reflect their unwavering dedication and passion for personal growth.
Capricorn's Compatibility with Other Zodiac Signs
When it comes to compatibility, Capricorns have some great matches. They tend to get along well with Taurus and Virgo, as they share similar values and goals. However, there can also be challenges in relationships with Aries and Libra, as their personalities may clash. To build strong relationships, Capricorns should focus on communication and compromise, as well as finding common ground with their partner.
Best Matches for Capricorns
Although Capricorns can form strong connections with various zodiac signs, their best matches tend to be Taurus and Virgo. These earth signs share a practical and grounded approach to life, making them highly compatible with Capricorn's ambitious and responsible nature. Here are three reasons why these matches work so well:
Stability: Both Taurus and Virgo value stability and security in relationships, just like Capricorn does. They appreciate the hard work and dedication that Capricorns bring to the table.
Shared Values: All three signs prioritize loyalty, commitment, and building a solid foundation for the future. This alignment of values creates a deep understanding between them.
Communication: Taurus and Virgo excel at clear communication, which is crucial for Capricorn's straightforward nature. They can have open discussions about their goals, expectations, and any potential compatibility issues.
In summary, while Capricorns may get along with other signs as well, Taurus and Virgo provide the best matches due to their shared values, stability-oriented mindset, and effective communication skills.
Challenges and Compatibility Issues
Despite their shared values and effective communication skills, Taurus and Virgo may face challenges and compatibility issues with Capricorn. While all three signs are grounded, practical, and hardworking, conflicts can arise due to their differing approaches in dealing with challenges. Capricorns are known for their ambitious nature and desire for success, which can sometimes be seen as workaholic tendencies. This might clash with Taurus' need for stability and relaxation or Virgo's perfectionist mindset. The table below illustrates the potential compatibility challenges between these signs:
| | Capricorn | Taurus | Virgo |
| --- | --- | --- | --- |
| Capricorn | – | Workaholic tendencies | Perfectionist mindset |
| Taurus | Stability issues | – | Need for relaxation |
| Virgo | Difficulty handling conflicts | Obsession with details | – |
To overcome these challenges, open communication is key. Finding a balance between work and personal life can help ease tensions with Taurus, while encouraging flexibility can help alleviate conflict with Virgo. By understanding each other's needs and compromising when necessary, this trio can navigate any compatibility hurdles that come their way.
Tips for Building Strong Relationships
Building a strong relationship between Taurus, Virgo, and Capricorn is like nurturing a garden; it requires patience, understanding, and consistent effort. To build trust and foster effective communication in your relationships, consider the following tips:
Open up: Share your thoughts, feelings, and concerns with your partner. Being vulnerable allows for deeper emotional connections.
Listen actively: Give your full attention when your partner speaks. Show empathy and validate their emotions.
Set boundaries: Clearly communicate your needs and expectations. Boundaries create a sense of security within the relationship.
Resolve conflicts constructively: Instead of attacking or blaming each other during disagreements, focus on finding solutions that benefit both parties.
By implementing these practices into your relationships with Taurus, Virgo, and Capricorn partners, you can cultivate a strong bond built on trust and effective communication.
Famous Capricorns in History and Pop Culture
In this discussion, we will explore the famous Capricorns in history and pop culture, focusing on their notable achievements. You will discover the success stories of Capricorn celebrities who have made a significant impact in various fields. Moreover, we will delve into the influence of Capricorns in different domains, highlighting their contributions and accomplishments.
Notable Personalities and their Achievements
You'll be amazed by the notable personalities and their incredible achievements that define the Capricorn zodiac sign. Here are some outstanding individuals who have made their mark in various fields:
Michael Schumacher: The legendary Formula 1 driver, known for his unparalleled speed and seven World Championship titles.
Muhammad Ali: The greatest boxer of all time, whose charisma and skill in the ring captivated millions.
Jeff Bezos: The founder of Amazon, who turned a small online bookstore into a global e-commerce empire.
Michelle Obama: A lawyer, activist, and former First Lady of the United States, who championed education and health initiatives.
These famous Capricorns in sports, entrepreneurship, and public service exemplify the determination, ambition, and leadership traits associated with this zodiac sign. Their remarkable achievements inspire us to reach for our own goals with unwavering dedication.
Capricorn Celebrities and their Success Stories
Imagine stepping into a star-studded world where accomplished celebrities shine brightly with their inspiring success stories. Capricorn celebrities have not only reached the pinnacle of fame but have also made significant contributions through their philanthropic endeavors. Take Dolly Parton, for example. This legendary singer and actress has not only achieved incredible success in her career but has also dedicated herself to numerous charitable causes, including education and disaster relief efforts. Another notable Capricorn celebrity is Michelle Obama, who rose to fame as the First Lady of the United States. She continues to inspire millions with her advocacy for girls' education and healthy living initiatives. These capricorn celebrities prove that success can be accompanied by a genuine commitment to making a positive difference in the world.
Capricorn Influence in Various Fields
Renowned for your determination and ambition, Capricorns have left an indelible mark in a wide array of fields, from business and politics to entertainment and sports. As natural-born leaders, Capricorns have a strong impact on leadership roles. Their disciplined nature allows them to set goals, work diligently towards them, and inspire others to follow suit. Their practicality and ability to make tough decisions make them highly effective in managerial positions.
Moreover, Capricorns also have a significant influence on creativity. They possess a unique blend of imagination and practicality that allows them to think outside the box while still considering the feasibility of their ideas. This combination often leads to innovative solutions and breakthroughs in various artistic endeavors. Whether it's music, writing, or visual arts, Capricorns bring a fresh perspective that captivates audiences worldwide.
Overall, Capricorn's impact on leadership and influence on creativity cannot be underestimated. Their determination and ambition coupled with their imaginative yet practical approach make them invaluable contributors in numerous fields.
Capricorn's Life Lessons and Growth Opportunities
One important life lesson for Capricorns is that they can achieve success by setting realistic and attainable goals, such as when Sarah, a Capricorn, transformed her small Etsy shop into a thriving online business by carefully planning and executing her growth strategy. This exemplifies how Capricorns can learn to harness their determination and ambition to achieve personal growth.
Embrace patience: Capricorns often have a strong desire for immediate results, but they learn that true growth takes time and patience.
Cultivate self-discipline: By developing self-discipline, Capricorns can overcome obstacles and stay focused on their long-term goals.
Learn from failures: Capricorns understand the value of failure as it provides opportunities for learning and improvement.
Balance work and personal life: It's essential for Capricorns to find a balance between their professional aspirations and personal relationships to ensure overall fulfillment.
Embrace vulnerability: While Capricorns are known for their strength and stoicism, embracing vulnerability allows them to connect with others on a deeper level.
Through these life lessons, Capricorns can experience personal growth in various aspects of their lives. Whether it's achieving career success or nurturing meaningful relationships, embracing these lessons allows them to reach their full potential.
Conclusion: Embracing the Capricorn Spirit
Embrace the tenacious and determined spirit of a Capricorn, and discover the power within you to achieve greatness. Embracing self-discipline is one of the key aspects of the Capricorn spirit. As a Capricorn, you have an innate ability to focus on your goals and work tirelessly towards them. You understand that success doesn't come easy; it requires dedication and hard work.
Setting realistic goals is another important lesson that Capricorns learn throughout their lives. You understand that setting achievable targets allows you to make progress steadily without feeling overwhelmed or discouraged. By setting realistic goals, you are able to break down big aspirations into smaller steps, making them more manageable and attainable.
Embracing the Capricorn spirit means embracing these life lessons and growth opportunities. It means recognizing your strengths, such as determination and perseverance, and using them to overcome any obstacles in your path. It means taking charge of your own destiny and not being afraid to dream big.
So embrace your inner Capricorn! Embrace self-discipline, set realistic goals, and watch yourself soar to new heights. With your unwavering determination, there's no limit to what you can achieve. Remember that greatness lies within you; all it takes is for you to believe in yourself and take action towards your dreams.
Frequently Asked Questions
What are the best career choices for Capricorns?
Looking for the best career choices that suit you and help you handle stress? Well, for Capricorns like yourself, careers in finance, management, law, and engineering would be an excellent fit.
How do Capricorns handle stress and pressure?
When you're feeling stressed or under pressure, there are several ways to relax and cope. Some effective methods include deep breathing exercises, practicing mindfulness, engaging in physical activities, and seeking support from loved ones.
What are some common misconceptions about Capricorns?
You may think Capricorns are all work and no play, but that's just a surface-level misconception. Debunking Capricorn stereotypes reveals their depth, ambition, and ability to balance responsibility with enjoyment.
How can Capricorns improve their communication skills?
To improve your communication skills, practice effective listening techniques like maintaining eye contact and nodding to show understanding. Use nonverbal communication strategies such as body language and facial expressions to enhance your message.
What are some tips for maintaining a healthy work-life balance as a Capricorn?
Did you know that 66% of Americans struggle with work-life balance? To maintain a healthy work-life balance, as a Capricorn, prioritize self-care, set boundaries, and choose career paths that align with your passions and values.