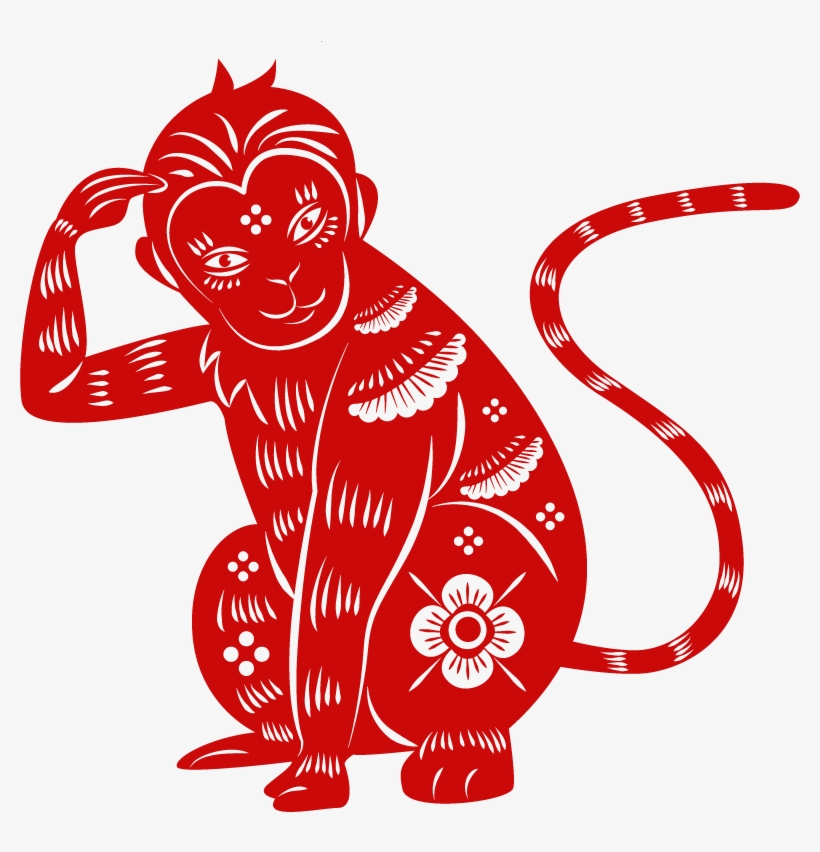 Imagine a vibrant, mischievous monkey swinging through the branches of your imagination. This playful creature represents the Monkey sign in the Chinese zodiac, an ancient system deeply rooted in Eastern culture. With its lively and curious nature, this Zodiac sign holds a special place among the twelve animal signs. In this article, we will delve into the captivating world of the Monkey sign and explore its origins, traits, compatibility with others, and how it manifests in different aspects of life.
From famous people born under this sign to its significance in Chinese astrology and personal development, we will unravel the layers of wisdom hidden behind this charismatic animal symbol. Whether you were born under the Monkey sign or simply seek to understand its influence on those around you, prepare yourself for an enlightening journey through the captivating realm of the Monkey sign zodiac. So come along as we embrace our inner monkeys and unlock our true potential!
The Origins and History of the Chinese Zodiac
Now let's dive into the fascinating origins and rich history of the Chinese zodiac, where each animal sign holds a special place in the celestial tapestry. The Chinese zodiac has its roots deeply embedded in ancient Chinese culture and holds great significance to this day.
The origins of the Chinese zodiac can be traced back thousands of years to ancient China. Legend has it that Buddha invited all animals to a race, and only twelve showed up: the rat, ox, tiger, rabbit, dragon, snake, horse, sheep, monkey, rooster, dog, and pig. These twelve animals were then assigned their respective positions in the zodiac cycle based on their arrival order.
Each animal sign in the Chinese zodiac carries with it unique cultural significance. They are believed to reflect certain traits and characteristics that influence people born under these signs. For example, those born in the Year of the Monkey are said to be intelligent, witty and curious by nature.
The cultural significance of the Chinese zodiac goes beyond just personality traits. It is also used for matchmaking purposes in love and marriage as well as determining auspicious dates for important events such as weddings or business ventures.
In conclusion, understanding the origins and cultural significance of the Chinese zodiac gives us insight into how it has shaped ancient traditions and continues to play an important role in modern-day society.
The Monkey Sign: Traits and Characteristics
Characterized by their quick wit and mischievous nature, those born under this Chinese zodiac animal are said to possess a remarkable ability to adapt to new situations, with an estimated 63% of Monkey signs excelling in problem-solving skills. The monkey sign personality is known for being intelligent, curious, and highly social. They have a natural charm that draws people towards them and can easily make friends wherever they go.
In terms of compatibility with other zodiac signs, Monkeys are most compatible with the Rat and Dragon signs. The Rat shares the Monkey's intelligence and resourcefulness, creating a harmonious partnership. The Dragon brings excitement and adventure into the Monkey's life, making it an ideal match.
On the other hand, Monkeys may find it challenging to get along with the Tiger and Snake signs. The Tiger's strong-willed nature clashes with the Monkey's independent streak, leading to conflicts. Similarly, the Snake's secretive nature may make it difficult for the Monkey to trust them fully.
To further illustrate these dynamics, here is a table showcasing the compatibility between Monkey signs and other zodiac animals:
Monkey Sign Compatibility
Rat
High
Dragon
High
Tiger
Low
Snake
Low
Overall, those born under the Monkey sign bring a lively energy into any situation they encounter while maintaining their sharp intellect and adaptable nature.
Monkey Sign Compatibility
With your quick wit and mischievous nature, you are naturally drawn to certain zodiac signs that complement your intelligence and bring excitement into your life. Monkey sign compatibility plays a significant role in love and relationships. As a Monkey sign, you thrive on mental stimulation and crave partners who can keep up with your lively mind.
One of the most compatible signs for you is the Rat. Rats are intelligent, resourceful, and can match your quick thinking. Together, you create a dynamic duo full of ideas and adventure. Another great match for you is the Dragon sign. Dragons share your love for fun and excitement, making them an ideal partner to explore new experiences with.
On the other hand, there are some signs that may clash with your mischievous nature. The Snake sign tends to be more reserved and secretive, which can create tension in your relationship as you value openness and transparency. Similarly, the Tiger sign's independent nature may not align well with your need for constant interaction.
In conclusion, when it comes to love and relationships, finding someone who understands and appreciates your playful nature is essential as a Monkey sign. Look for partners who can match your wit while bringing their own unique qualities into the mix – this will ensure an exciting journey together filled with laughter and adventure.
Famous People Born under the Monkey Sign
Filled with charisma and boundless energy, famous individuals born under the Monkey year have captured the world's attention with their magnetic personalities and extraordinary talents. These famous monkey sign celebrities have made a lasting impact in various fields, leaving their mark on the entertainment industry, sports arenas, and even in politics. Some notable names include:
Leonardo DiCaprio: Known for his unparalleled acting skills, this Oscar-winning actor has stolen hearts with his performances in movies like "Titanic" and "The Revenant."
Serena Williams: A tennis legend, Serena Williams has dominated the sport with her agility and fierce determination. She has won numerous Grand Slam titles throughout her career.
Will Smith: With his infectious charm and versatile talent, Will Smith has conquered Hollywood as an actor, rapper, and producer. From "Men in Black" to "The Pursuit of Happyness," he continues to captivate audiences worldwide.
George Lucas: The creative genius behind the iconic Star Wars franchise, George Lucas revolutionized filmmaking with his imaginative storytelling.
In terms of compatibility with other zodiac signs, monkeys are known to get along well with rats, dragons, and snakes due to their shared intelligence and resourcefulness. However, they may face challenges when paired up with tigers or pigs as their personalities clash more often. Nevertheless, famous individuals born under the Monkey sign continue to shine bright in both their personal lives and professional careers.
Monkey Sign in Chinese Astrology
In Chinese astrology, the Monkey sign is influenced by the element of Metal and has a Yang energy. This combination brings qualities such as intelligence, innovation, and determination to those born under this sign. When it comes to lucky numbers, the Monkey is associated with 1, 7, and 8, while their lucky colors are white, gold, and blue.
Element and Yin-Yang Influence
The fiery monkey zodiac sign is influenced by the element of fire and embodies a balance of yin and yang energies. This combination brings both passion and creativity to those born under this sign. The element of fire signifies energy, ambition, and enthusiasm, while the yin-yang influence ensures a harmonious blend of assertiveness and sensitivity.
The significance of the element and yin-yang balance can be seen in the personality traits of individuals with the Monkey sign. They are confident and charismatic, with a natural ability to attract others. Their fiery nature fuels their determination, making them ambitious go-getters who are not afraid to take risks.
In relationships, monkeys tend to be passionate partners who bring excitement and adventure into their loved ones' lives. They have a natural charm that makes them irresistible to others. However, their strong personalities can sometimes lead to clashes or power struggles if there isn't enough understanding or compromise.
Overall, the element of fire combined with the yin-yang influence makes people born under the Monkey sign dynamic individuals with an infectious zest for life.
Lucky Numbers and Colors
Get ready to discover the lucky numbers and vibrant colors that add an extra dose of excitement to your fiery monkey's life! As a monkey sign in the Chinese zodiac, you have specific numbers that bring good fortune and positivity into your world. Lucky numbers for monkeys are 1, 7, and 9. These numbers hold special significance and can enhance your chances of success in various aspects of life. Additionally, vibrant colors play a crucial role in shaping your destiny. The lucky colors for monkeys are white, gold, and blue. Incorporating these hues into your surroundings or wardrobe can bring harmony and balance to your life. Remember, understanding the meanings behind lucky numbers and colors can empower you to make choices that align with the positive energies of your zodiac sign.
Monkey Sign in Career and Finances
As a Monkey sign, your career and finances will be filled with opportunities to swing from one success to another. The entrepreneurial spirit of the Monkey sign makes you a natural born leader in business ventures. You have the ability to take risks and think outside of the box, which are crucial qualities for success in entrepreneurship. Your innovative ideas and quick thinking will set you apart from others in the industry.
When it comes to financial planning, the Monkey sign is known for being resourceful and financially savvy. You have a natural knack for finding ways to maximize your earnings and minimize expenses. Whether it's through investments or strategic budgeting, you have a keen eye for making money work for you.
However, it's important to note that as a Monkey sign, there may be times when impulsive decisions can lead to financial setbacks. It's essential to strike a balance between taking calculated risks and being mindful of long-term financial stability.
Overall, your career and financial journey as a Monkey sign will be dynamic and exciting. With your entrepreneurial mindset and financial prowess, success is within reach. Embrace the opportunities that come your way and use them as stepping stones towards achieving your goals.
Monkey Sign in Love and Relationships
Love and relationships are a thrilling rollercoaster ride for Monkeys, with their charismatic nature captivating hearts along the way. As a Monkey sign, you possess a magnetic personality that draws people towards you effortlessly. Your wit, intelligence, and playful nature make you irresistible to potential partners. You have an innate ability to charm others and make them feel special in your presence.
When it comes to compatibility, Monkeys tend to match well with Rat signs due to their shared sense of adventure and curiosity. The Dragon sign also complements the Monkey's energy, creating a dynamic and passionate relationship. However, be cautious when interacting with those born under the Tiger sign as conflicts may arise due to your opposing personalities.
In terms of famous Monkey sign celebrities who have experienced success in love and relationships, Leonardo DiCaprio is one example. Known for his charm and charisma, he has had several high-profile relationships throughout his career. Another example is Jennifer Aniston, whose captivating presence has won the hearts of many admirers over the years.
Overall, being a Monkey sign guarantees an exciting romantic journey filled with love and passion. Embrace your natural charm and let it guide you in finding meaningful connections that will leave lasting impressions on both you and your partner's hearts.
Monkey Sign in Health and Wellness
When it comes to your health and wellness, as a Monkey sign, you may encounter some common concerns. It is important to be aware of these concerns in order to maintain your well-being. By following some simple tips, you can take care of yourself and ensure a healthy and happy life.
Common Health Concerns
One common health concern for people born under the monkey sign zodiac is that they may experience joint pain due to their active lifestyle. The monkey sign individuals are known for being energetic and always on the move, which can put stress on their joints over time. In addition to joint pain, there are other common health concerns that monkey sign individuals should be aware of:
1) Digestive issues: Monkey sign individuals tend to have a sensitive digestive system, which makes them prone to stomachaches and indigestion.
2) Mental health: Due to their restless nature, monkey sign individuals may also be more susceptible to anxiety and stress-related disorders.
3) Eye strain: Constantly being engaged in various activities can lead to eye strain and even vision problems in some cases.
It's important for people with the monkey sign zodiac to take care of their overall well-being by adopting a balanced lifestyle and seeking medical advice if needed.
Tips for Maintaining Well-being
To maintain your well-being, it's essential to prioritize regular exercise, healthy eating habits, and sufficient rest. Stress management plays a crucial role in maintaining overall health. Find activities that help you relax and unwind, such as meditation or yoga. Incorporating self-care routines into your daily life can significantly improve your well-being. Take time to pamper yourself with a bubble bath, read a book, or indulge in hobbies you enjoy. It's important to listen to your body and give it the care it needs. Make sure to schedule regular check-ups with healthcare professionals and address any concerns promptly. Remember that maintaining well-being is an ongoing process that requires consistent effort and attention to ensure a happy and healthy life.
Monkey Sign in Family and Friendship
If you're a Monkey Sign, parenting can be both fun and challenging. Your playful nature will make you a hands-on parent who loves to engage with your children in creative activities. However, your mischievous side may sometimes lead to unconventional parenting methods that others may find surprising.
As a Monkey Sign, your friendship traits are characterized by your charm and wit. You have a natural ability to make people laugh and feel at ease around you. Your friends appreciate your sense of adventure and spontaneity, as well as your ability to turn any situation into something exciting.
In terms of friendship dynamics, as a Monkey Sign, you enjoy being the center of attention in social settings. You thrive on lively conversations and love entertaining your friends with humorous stories. Your friends admire your quick thinking and ability to come up with clever solutions in difficult situations.
Parenting as a Monkey Sign
When parenting as a Monkey sign, it's important to foster independence while also providing guidance and support. As a Monkey parent, you understand the importance of allowing your child to explore and discover their own interests. Here are some tips for raising a monkey child:
Encourage curiosity: Provide opportunities for your child to learn through hands-on experiences and ask questions.
Embrace creativity: Allow your child to express themselves through art, music, or other creative outlets.
Teach problem-solving skills: Help your child develop critical thinking skills by encouraging them to find solutions to challenges on their own.
By following these guidelines, you can create an environment where your monkey child can thrive and grow into a confident and independent individual.
Friendship Traits and Dynamics
As a Monkey sign parent, you have already learned how to navigate the challenges of raising children. Now let's shift our focus to your friendships. Understanding friendship compatibility is essential for maintaining healthy relationships. As a Monkey, you possess an innate charm and intelligence that draws people towards you. Your quick wit and adaptability make you an entertaining friend to be around. However, your communication style can sometimes be misinterpreted as playful teasing or even manipulation. It's important to remember that clear and open communication is key in any friendship dynamic. By being mindful of your words and expressing yourself honestly, you can foster deeper connections with your friends. Embrace your natural social skills while also nurturing genuine connections through effective communication styles.
Monkey Sign in Personal Development
In your personal development, it is important to embrace the strengths associated with the Monkey sign. You have a natural ability to adapt and think creatively, which can lead to innovative solutions and success in various areas of your life. However, there are also areas of growth and improvement to focus on, such as being more disciplined and consistent in your actions, as well as avoiding impulsive decisions that may hinder your progress.
Strengths to Embrace
Take time to tap into the tremendous tenacity that the monkey sign possesses. When embracing your personal strengths, it's important to recognize and harness your inner power. As a monkey sign, you have a natural ability to adapt and overcome challenges with ease. Your quick thinking and resourcefulness make you a master problem solver. You're not afraid to take risks and think outside the box, which often leads to innovative solutions. Your charm and wit also make you an excellent communicator and negotiator. Use these strengths to your advantage in personal development by seeking out opportunities that allow you to showcase your creativity and intelligence. Remember, embracing your strengths will empower you to achieve great things in life.
Areas of Growth and Improvement
Now that you've embraced your strengths as a Monkey sign in the zodiac, it's time to focus on personal development and identify areas of improvement. While you have many admirable qualities such as intelligence, wit, and charm, there are always areas where we can grow. One area for potential improvement could be your tendency to be impulsive and take unnecessary risks. By taking a step back and carefully considering your actions, you can enhance your decision-making skills and avoid potential pitfalls. Additionally, working on your patience and attention span can help you stay focused on tasks for longer periods of time without getting easily distracted. Remember, personal growth is an ongoing journey, so embrace these challenges as opportunities to become an even better version of yourself.
Monkey Sign in Year of the Monkey
With its mischievous nature and quick wit, the Monkey sign in the Year of the Monkey is a force to be reckoned with. The symbolic meaning of the monkey sign is associated with intelligence, curiosity, and adaptability. These traits make individuals born under this sign highly resourceful and innovative problem solvers. In the Year of the Monkey, those with this zodiac sign are believed to have an even stronger influence on personal success.
The Monkey's mischievous nature can lead them to take risks and think outside the box when pursuing their goals. They are known for their ability to quickly analyze situations and come up with creative solutions. This gives them an advantage in navigating challenges and seizing opportunities that come their way.
In addition to being clever, Monkeys also possess great communication skills, which allows them to build strong networks and establish connections that can enhance their personal success. Their charismatic personality makes it easy for them to win people over and gain support for their ideas or ventures.
However, it's important for Monkeys in the Year of the Monkey to be mindful of their tendency towards restlessness and impatience. While their quick thinking can be advantageous in many situations, they should also strive for patience and perseverance when facing obstacles or setbacks.
Overall, those born under the Monkey sign in the Year of the Monkey have immense potential for personal success due to their intelligence, adaptability, creativity, charisma, and resourcefulness. By harnessing these qualities while being mindful of potential pitfalls, they can truly excel in various aspects of life.
Embracing Your Monkey Sign Identity
Embrace your innate characteristics and tap into the essence of your identity as someone born under the influence of the mischievous and clever Monkey. Embracing your individuality is key to fully understanding and appreciating your Monkey sign identity. You possess a quick wit, a curious mind, and an ability to adapt effortlessly to any situation. These qualities make you an excellent problem solver, always finding creative solutions to navigate challenges that come your way.
To fully embrace your Monkey sign identity, consider the following:
Embrace your mischievous nature: Allow yourself to let loose and have fun. Your playful spirit brings joy not only to yourself but also to those around you.
Cultivate curiosity: Never stop seeking knowledge and exploring new ideas. Your insatiable thirst for learning will take you far in life.
Master adaptability: Embrace change with open arms. Your ability to adapt quickly ensures that you can handle any unexpected curveballs that come your way.
Harness creativity: Use your imaginative mind to think outside the box. Your innovative ideas will set you apart from the crowd.
Build strong social connections: Surround yourself with like-minded individuals who appreciate your unique personality traits.
By embracing these aspects of your Monkey sign identity, you can confidently navigate any challenges that may arise while staying true to yourself.
Frequently Asked Questions
What are the other zodiac signs in Chinese astrology apart from the Monkey sign?
The rat sign and the dragon sign in Chinese astrology are incredibly popular. People go crazy for them! They are seen as powerful, lucky, and bringers of good fortune.
How do the traits and characteristics of the Monkey sign differ from other zodiac signs?
Compared to other zodiac signs, the Monkey sign personality traits stand out with their quick wit, intelligence, and curiosity. In relationships, Monkeys are known for their charm and playfulness, making them exciting partners in love.
Which zodiac signs are most compatible with the Monkey sign?
The monkey sign has great compatibility with the rat, dragon, and snake signs. Being born under the monkey sign brings benefits in relationships such as charm, intelligence, and a sense of adventure.
Can you provide examples of famous people born under the Monkey sign?
You'll be amazed by the talent of famous monkey sign celebrities. From Leonardo DiCaprio's captivating performances to Tom Hanks' versatile acting, these personalities have taken the world by storm.
How does the Monkey sign impact a person's career and financial success?
The monkey sign can have a significant impact on your career and financial success. It influences personal relationships and by harnessing the strengths of the monkey sign, you can achieve great success in your professional life.