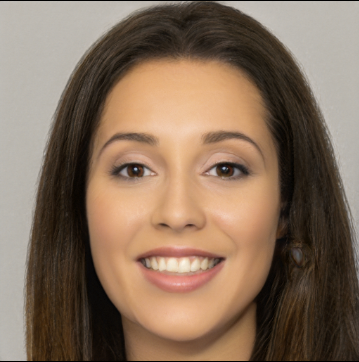 Shayla Woods is a captivating writer, esteemed palm reader, astrologer, and numerologist. With an innate ability to connect with the metaphysical realm, Shayla has established herself as a trusted expert in the fields of palmistry, astrology, and numerology.
Born with a profound curiosity about the mysteries of the universe, Shayla embarked on her spiritual journey at a young age. Her fascination with ancient wisdom and esoteric knowledge led her to delve deeply into the study of various mystical arts. Guided by her intuition and a thirst for knowledge, she mastered the arts of palm reading, astrology, and numerology, making her a versatile and sought-after practitioner in each discipline.
As an accomplished author, Shayla has penned numerous insightful books on her chosen subjects. Her written works not only provide practical guidance on deciphering the secrets held within the lines of one's palm but also offer profound insights into the intricacies of astrology and the hidden meanings behind numbers. Her writing style is both accessible and engaging, making her books appealing to both beginners and seasoned enthusiasts alike.
Shayla Woods has a gift for translating complex metaphysical concepts into easily digestible and relatable content. Her readers praise her ability to demystify the mystical and empower them with the knowledge to make informed decisions about their lives. She firmly believes that everyone possesses an innate connection to the universe, and her work aims to help individuals tap into this universal wisdom.
In addition to her writing career, Shayla is a respected mentor and educator, offering workshops and online courses that inspire others to embrace their spiritual potential. Her guidance has helped countless individuals find clarity, purpose, and alignment with their true selves.
Shayla's dedication to her craft, warm personality, and ethical approach to divination have garnered her a loyal following of clients and readers alike. She is known for her genuine care for the well-being of those she serves, providing compassionate guidance and unwavering support on their life journeys.
When Shayla isn't writing or conducting readings, she enjoys spending time in nature, meditating, and exploring other spiritual traditions. Her open-mindedness and passion for personal growth continue to inspire and motivate those around her.
Through her books, workshops, and one-on-one consultations, Shayla Woods has become a beacon of light for those seeking spiritual guidance and self-discovery. Her profound insights and deep connection to the mystical arts have touched the lives of many, leaving a lasting impact on their journey toward enlightenment and self-awareness.